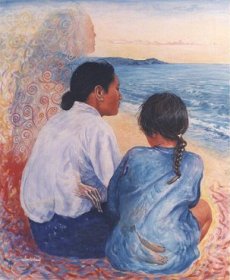 TITIRO WHAKATAU ANO (gazing inward) - M04706
Print - Framed sizes: 65 x 55 cm / print sizes 422 x 595mm.

There is perfect harmony when three generations of Maori meet to relate to each other. Memories of family and tribe are shared in the presence of the spirit of an ancestor. The feeling of sense of belonging reaches back into the past.