Stay in touch with Matariki Gallery by 'LIKING' the Facebook page
Check the latest designs in the collection Bone Carvings
Many new designs in Maori woodcarving.
Have a look at our newest Jade/Greenstone pendants.
New in the collection: Jade/Greenstone sculptures.
Many more new Maori designs in Pacific Pearl and Black Pacific Pearl .








Kia ora, visitor of this virtual gallery
Matariki
.
We import and introduce Maori art and Maori artefacts directly from New Zealand.
These original Maori arts and Maori crafts are created by Maori artists in Aotearoa, which is the Maori name for New Zealand.
We also introduce Pacific art from the Pacific Islands as well as from New Zealand artists who are influenced by the Pacific art forms and are passionate about the Polynesian art styles from the islands in the Pacific.

Feel free to visit all pages of this online Maori art gallery and Maori webshop and if you need more information about prices you can contact us
info@matariki.nl
and we can give you a free quotation regarding the artwork or product of your choice. It is possible to make your order by email in a safe and easy way and have it sent to you by mail.
Come and step into the world of Maori.
Matariki invites you to visit our sections
Art
and
Artefacts
.
You can find these buttons in the menu on the left side of the webpages. They will lead you to several art forms and artists as well as to jewellery, accessories and giftware.
You can click on the thumbnails to see the full sized pictures of the artworks and artefacts with description and Maori symbolic meaning. For further Maori meanings and backgrounds see also the buttons Maori and Symbolism.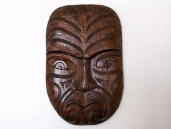 We named this virtual gallery:
Matariki
out of respect for Maori culture and traditions and with a great love for Maori art in all aspects and concepts
Matariki signifies the beginning of the Maori New Year. It is a small but distinctive star cluster whose appearance, in late May early June, marks the start of a new phase of life.
Matariki can be translated in two ways: Mata Riki (tiny eyes) and Mata Ariki (eyes of God). Either way the eyes are thought to watch over the land and its people.
The celebration of Matariki also implies reflecting the year that has passsed and the people that have passed away as well as setting new goals.
As part of Oceania (Tradinghouse),
Matariki
is an important link between New Zealand and Maori culture and the European customer who likes Pacific and Maori art and artefacts.
Our mission is importing arts and crafts which are created in New Zealand and have a certain exclusivity one cannot find in Europe.
Our goal is to make attainable that Pacific beauty, that combination of colour and exquisite radiation to those Europeans who are interested. In Europe the interest in New Zealand and the Pacific Islands as well as Polynesian and Maori art is enormous.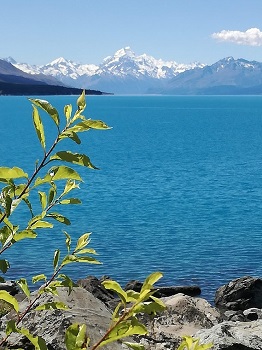 It is becoming rather 'common' to go on holiday to these areas and backpacker-possibilities are extremely popular. Often there is no space to take back home the souvenirs, artefacts or other cultural treasures, simply because it is not allowed to take with you more in weight into the plane.
Also there is a need (once back in Europe)to buy such an exotic piece of art or artefact to be able to taste the Pacific atmosphere and to introduce it into your home and make it a part of your interior and to be remembered to those wonderful moments at the other side of the world.
Matariki offers you the possibility to choose from several beautiful artworks and artefacts that have such an exotic beauty and strength that they change your interior immediately.
We are aware of the fact that tribal art is enormously popular and believe we can supply a large want there. We offer many possibilities for everyone who wants to give a special gift to a loved one, something you cannot find in Europe.
Make a choice from paintings, sculptures, wood carving, jewellery, symbolic pendants, bone carving, greenstone carving, accessories, giftware and corporate gifts from different parts of New Zealand.
We are working with several Maori and Kiwi artists and suppliers. We know like no one else how beautiful New Zealand nature is and how bright and magic the play of colours by the exuberant sunrays, by which the artist is stimulated to beautiful colour patterns and quality. Many an artist has found his home there and can only create that special radiation and beauty from there.
Inspiration by nature itself is a part of the Maori culture and the spirit of the land (the wairua of the whenua) is recognizable in many of the Matariki artworks.
Often the Maori legends give the inspiration and the contemporary Maori awareness provides the spirit for the artwork.
Maori painters nowadays combine traditional Maori patterns with contemporary materials. Sculptors and carvers use native (windfallen or found in swamps) wood, greenstone or cowbone to bring to life beautiful traditional forms and ornaments as well as Maori symbolism.
The Maori wood carvings as well as the bone carvings and greenstone carving (pounamu carving) are very special and perfect as a gift or even a corporate gift. See also the categories
Maori
and
Artefacts
.
Step into the world of Pacific beauty and Maori Taonga, if you are looking for a gift of unique quality, a gift with a special Maori symbolic meaning for a special occasion or relation, or you might want to enrich your home with an extraordinary detail. Are you an interior designer or stylist and are you just looking for that one piece of art your assignment needs? Do you own a gift shop and you want to sell really special items? Do you want to introduce global art into your life? Take your time to see what we have to offer.
We will bring 'down under' closer to you, which saves time and gives you the opportunity to timeless enjoy of your own 'Matariki treasure'.