News
Exhibition has ended , please send an email to info@matariki.nl for information /price quotes /orders etcetra. Or Phone 0031(0)612055817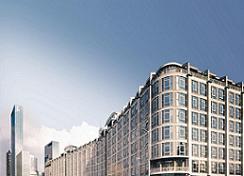 Matariki Gallery and Groot Handelsgebouw at Rotterdam present:
The Gallery - Exhibition
MAORI and PACIFIC ART
this is also a sales point /shop but only on appointment please.
With this exhibition the Groothandelsgebouw Rotterdam and Matariki gallery meet and accommodate the large popularity of tribal art and the enormous interest which exists in artefacts from other parts of the world. A wider public is making far travels and thus an interest in tribal art develops.
For those who like tribal art and Polynesian and Maori art in particular this exhibition is a great opportunity. It is also possible to buy an artwork or jewelery on location. Therefore an appointment is necessary.
This gallery-exhibition is organized by Matariki Gallery, the Dutch place to be for Maori and Pacific art and crafts. The art and culture of the Maori, the native inhabitants of New Zealand is one of powerful symbolism and proud radiation and worldwide is gradually getting the attention it deserves.
Matariki Gallery with her symbolic and therefore powerful name wants to play a large part in this development.
For personal advice, sales and/or a tour around the showwindows of the exhibition you are most welcome to contact
info@matariki.nl
to make an appointment.
Owner and managing director Mrs. Jolande Quispel will be happy to explain and illustrate the necessary knowledge and backgrounds.
With a lifelong great passion for Maori culture she considers it her mission to introduce this special art and culture of the native inhabitants of the land of the long white cloud - Aotearoa (New Zealand) - into The Netherlands and Europe. Therefore she has built a strong bond with the Maori artists whom she represents with great passion.
Visitors of the exhibition in the Groot Handelsgebouw at Rotterdam can meet the art of the following Maori artists as well as New Zealand artists with a great passion for Maori symbolism and culture.
You can have a look at several artworks, original paintings, high-quality prints in limited editions, reproductions, also traditional Maori wood carvings as well as Maori art of weaving from:
Lisa Wilkins Pirika
Rob Fort

Theresa Reihana

Thomas Lauterbach

Rita Baker

Delanie Brown
Matariki Gallery acts as agent for these and other Maori artists as well as New Zealand artists who have Maori and Pacific culture and symbolism in their works.
Next to the above mentioned artworks Matariki also presents Maori jewelery in the Gallery - exhibition. Among which the traditional pendants of Cow's bone (Bone Carvings), Greenstone - NZ Jade (Pounamu Carvings) and jewelery of Paua and Mother of Pearl (Pacific Pearl), (corporate-) giftware and accessories all with a Pacific and Maori flavour and radiation.
On the Virtual gallery
http://www.matariki.nl/index_e.php
you are welcome to get an impression of several of the artists and their works of art. These contemporary Maori artists create beautiful combinations of modern materials with traditional Maori patterns and traditional Maori techniques. These patterns and techniques were used by their ancestors and passed down to tell the rich history of their tribe or 'iwi'. Maori Arts are the means of recording tribal history, acknowledging the spiritual world and illustrating Whakapapa (genealogy).
The arts and crafts that Matariki wants to offer you reflect the Maori cultural heritage. Maori culture is highly entwined with New Zealand nature itself and also with Maori religion, traditions, ceremonies, Maori legends and myths. Many works of art express these traditions and therefore it is such a unique form of art from a world mostly unknown to us Western people.
Symbolism and meanings behind the works are explained in the present descriptions. This also goes for the type of media used as well as the price of the artwork.
Do you need a Pacific Look and Feel in your house or office, or do you have a corner in your room where you want to create this kind of atmosphere? You are most welcome to visit this exhibition and almost certainly find something which as an eye catcher will give your room, office or hall an immediate and special interior change.
You do not have to go on a far travel to get a piece of art from this far culture from the South Sea (Pacific) in your living or working area.
But for people who are planning to travel to New Zealand or the Pacific Islands this is a great opportunity to prepare themselves on the interesting Maori and Pacific culture. And for those who have been there also the ideal place to buy a remembrance of that special time.
The Groothandelsgebouw is very centrally situated in Rotterdam. Next to the Central Station it is ideally accessible by train, bus, tram or subway.

Het Groot Handelsgebouw
Stationsplein 45
3013 AK Rotterdam